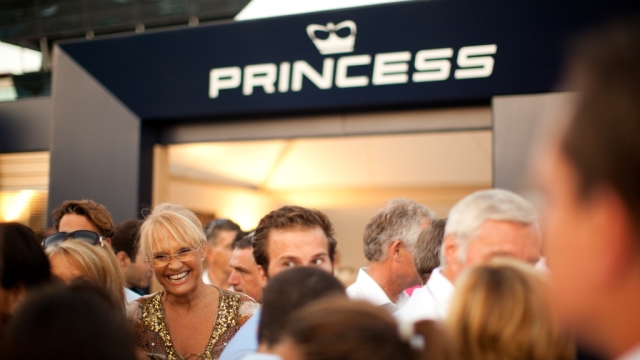 This past Friday, renowned luxury yacht group Princess Yachts invited Clubmapp, as special guests, to exclusively preview their newest yacht- the Princess S Class- which was debuted for the first time at the 2014 Cannes yachting festival.
The invitation-only Princess Yachts event was held in conjunction with global beach club brand Purobeach, and brought in VIP guests from all around the world for an evening of intimate networking, complete with flowing champagne and chilled music to complement the night's buzzing atmosphere.
The Clubmapp team was also given a private tour of the new Princess S Class, which has already drawn acclaim from nautical experts. The interiors, which featured Fendi casa furnishings, and exceptional stingray leather door handles, amplified the uniqueness and luxuriousness of Princess nautical engineering.
Throughout the night, Clubmapp was able to meet some of the biggest movers and shakers in the yachting industry. Among serious yacht buyers, the festival also attracts celebrities, socialites, and influential people from around the world who are attracted to the general buzz and excitement of the Cote d'Azur this time of year.
Thank you to the team at Princess Yachts, especially Khun Vrit Yongsakul and Khun Mink Yongsakul, for the wonderful hospitality. We look forward to working closely with you in the future.
For more information on Princess Yachts, visit: http://www.princessyachts.com