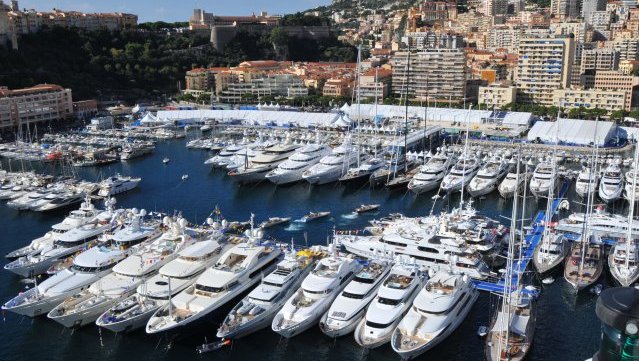 One of the most anticipated events on the social calendar, the iconic Monaco Yacht Show, has officially commenced! As Clubmapp is fast becoming a social fixture in Monaco, Clubmapp representatives will be attending the yacht show, meeting with clients and yachting companies from around the world to discuss potential future collaborations and extending invitations to our future events.
Every year in late September, Monaco, one of the world's smallest countries by area hosts the Monaco Yacht Show, the largest megayacht event on Earth. Created in 1991, the show has grown to become the ultimate luxury rendezvous for the international elite clientele. The MYS is the unique occasion in the year to visit an outstanding fleet of 115 custom-made superyachts & megayachts from 25 to 100 metres long, of which around forty new launches in world premiere, in the glamorous setting of Monaco-Monte Carlo.
On docks, the MYS exhibits 500 world leading luxury yachting companies: superyacht builders, brokerage houses, yacht designers, nautical suppliers, refit shipyards, luxury manufacturers and service providers, tenders or yachting federations and associations.
With an average attendance of 34,000 professional visitors, business decision makers and high net worth clients from worldwide, the iconic port Hercules becomes the international hub of superyacht business during four days. During which hundred of events are organized by the brands on board the yachts, on the exhibition or in the prestigious Monte Carlo luxury hotels.
For more information on the Monaco Yacht Show, visit: http://www.monacoyachtshow.com
Photo from charterworld.com